The Vitra brand is located in Baden-Württemberg in Germany. This famous factory is also called the Vitra Campus. The Campus consists of various factory halls in which a number of well-known architects bring their design objects into production. Frank Gehry designed the museum of the Vitra Campus.
About Vitra manufacturer; German design
The Vitra factory is therefore also called the Vitra Campus. The museum of the Vitra Campus is located at the entrance of the complex. The museum is officially called the Vitra Design Museum.
Start production Vitra furniture
In the year 1950 Rolf Fehlbaum started with the production of design furniture, he immediately used the name Vitra for this. Over the years, Vitra has grown into a large international company. Design furniture, as well as office furniture, is produced in the Vitra Campus. In addition, the design designs of the husbands Ray and Charles Eames, George Nelson and Jean Prouvé are taken into production.
Design new Vitra building
In 1981 a disaster occurred at the Vitra Campus, a fire destroyed the factory halls. The owner, Rolf Fehlbaum, immediately had plans for the new building and wanted to work well here. Nicholas Grimshaw was commissioned by Rolf Fehlbaum to design a completely new factory hall. The design was immediately appreciated by Fehlbaum with technical perfection. It perfectly matched Vitra's image as a designer of furniture. Fehlbaum also commissioned Grimshaw to design a master plan. In this master plan it was explained how, for example, traffic and the environment were taken into account during construction.
Business and private design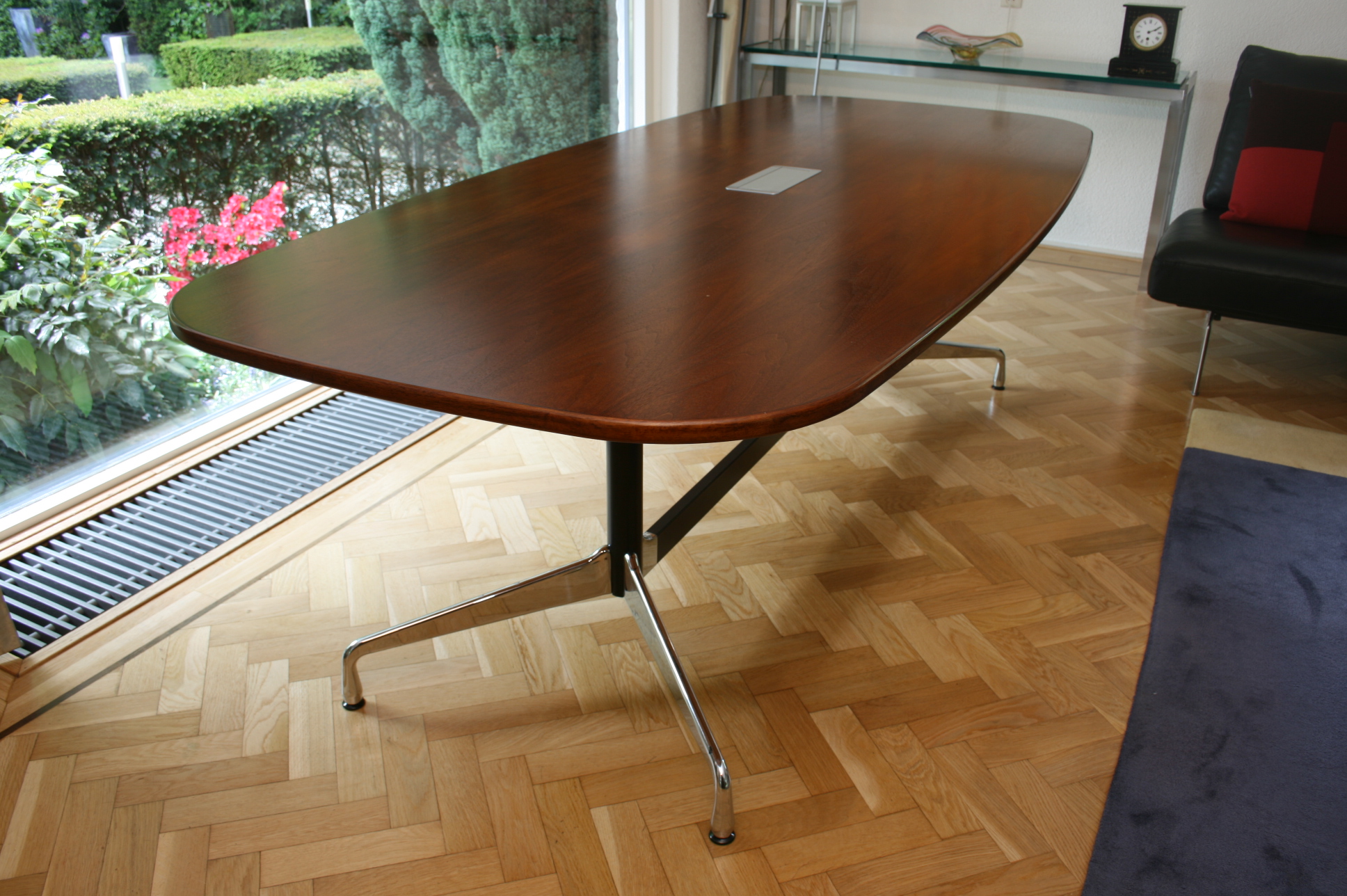 Vitra focuses on design designs for offices, public spaces and private homes. Vitra has achieved success by using sustainable raw materials, shapes and constructions. Functional furniture and useful interior solutions and accessories are what Vitra focuses on. Many designs have remained in production non-stop after the 1950s. Ideas and products are developed during the entire process of design. Vitra's knowledge is used in combination with the creativity of the various designers worldwide.
Vitra Design Museum
In the Vitra Museum, design workshops are held, but also his collection and archives can be admired and media publications.
Famous Vitra designs
Vitra produces many well-known designs. They produce the Lounge Chair, Lobby Chair and Segmented Table by Eames, but also the entire Aluminum Group chairs, such as the EA108 and EA208 low conference chair, the EA117 or EA217 low desk chair or the higher version EA119 or EA219 office chair. The famous armchairs EA124 and EA222 are also produced by Vitra.